The Supply Chain for Net Zero - Webinar
BEAMA hosted a webinar on the The Supply Chain for Net Zero for Green Infrastructure Week 2022.
The webinar was chaired by BEAMA's Head of Policy Simon Harpin, with input from: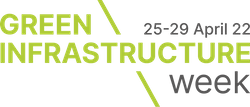 Yselkla Farmer - Director of Policy and Marketing
Colin Timmins - Director of Building Technologies
Chris Stammers - Portfolio Manager
Jeremy Yapp - Head of Flexible Energy Systems
Now more than ever we need to be investing in core industries that will be essential for the delivery of the UK's Net Zero target. In this session we looked at some of the research into costs associated with delivering Net Zero, and the technologies that will aid in reaching these goals.
You can rewatch the webinar below.
You can find out more about Green Infrastructure Week on their website HERE