BS 7671:2018+A1:2020 is withdrawn as of today, 27th September 2022. All electrical installations, therefore, must comply with BS 7671:2018+A2:2022 from 28th September 2022.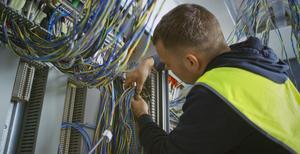 BS 7671, often referred to as the IET Wiring Regulations, is the national standard providing authoritative requirements to help ensure electrical installations are safe, enabling conformity with applicable UK legislation. Amendment 2 to the 18th Edition, published on 28th March 2022, includes numerous changes including a new requirement for Arc Fault Detection Devices (AFDDs), updated requirements for the fire safety design for buildings, provision of overvoltage protection, a new Part 8 on Functional Requirements and a new chapter on prosumer low voltage electrical installations.
If you are an installer and/or designer you will need to consider the changes brought about by BS 7671:2018+A2:2022 and have discussions with your clients before starting work.
BEAMA offer numerous guides on BS 7671 related topics which are free to download and share. These include:
Many other guides and resources can be found in our Resource Library.