Manufacturers of key energy technologies need confidence to invest in the UK. The new leadership needs to work fast to create pipelines for investment which will alleviate current supply chain pressures across the energy industry and ensure Net Zero can be met cost effectively.
Manufacturing capacity for key products may need to increase tenfold to meet demands for Net Zero delivery, and this will need to happen faster to support a move away from imported energy and improve energy efficiency. The potential for job creation in the UK today from the electricity supply chain is unprecedented. Manufacturers agree the level of investment needed is achievable but not under current market conditions.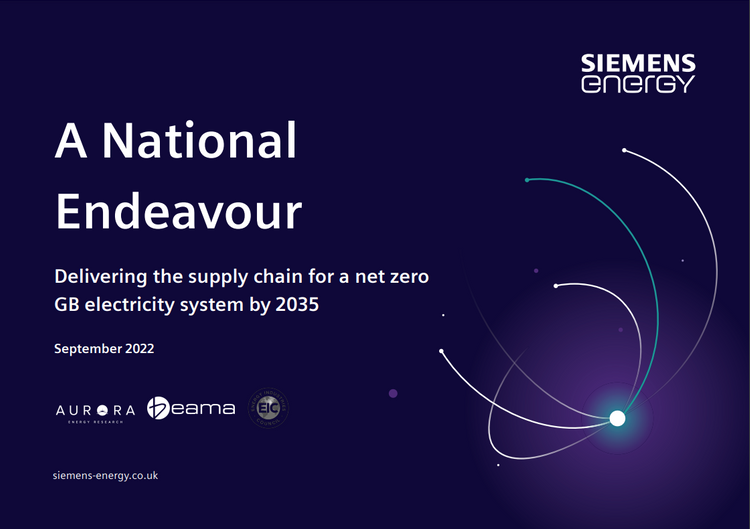 Energy industry leaders and cross-party politicians will gather today, on Tuesday 6th September, for a Parliamentary Reception to launch a report looking at the readiness of the UK supply chain to deliver a net zero electricity system. Published by Siemens Energy, a BEAMA member, this report has been co-authored with BEAMA, the EIC and Aurora Energy. This report directly follows BEAMAs publication earlier this year Growing the Supply Chain for Net Zero Energy System.
The British Energy Security Strategy sets out that by 2035 the UK will need to deliver a fully decarbonised electricity system. The new report says the supply chain is up for the challenge, but highlights areas where support and policy are needed from the new Prime Minister's Government. Electricity demand in the UK doubled every ten years from 1918 to1968, but since then has hardly grown. Now demand for electricity could double, as heat and transport switch away from fossil fuels in the next decade.
The launch of this report directly follows research conducted by BEAMA and the Energy Systems Catapult earlier this year[1] to analyse the volume of supply chain demand expected by 2035. And the launch of the report today marks a pivotal moment as the supply chain comes together to work with the new leadership in forging clear pipelines for investment in the UK.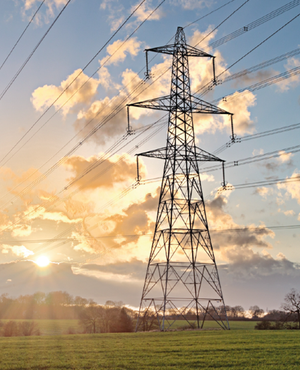 We need to grow our supply chain for the energy sector to meet Net Zero and alleviate the current global material shortages our sector is experiencing. The geopolitical pressures placed on the energy industry now are likely to endure, and we must focus efforts to ensure the resilience of UK equipment supply.
BEAMA's previous work reveals the upper limits of potential investment required in electricity distribution networks (£7bn/year by 2035) and end use technologies (£3bn/year by 2035) could be avoided with sufficient progress in establishing flexibility markets, energy efficiency and supply chain planning and investment.
Since publishing these results in March 2022, BEAMA will launch tomorrow (7th September) the UK Electricity Products Supply Chain Council, representative of the full electricity supply chain, with support from the Department for International Trade and Business Energy and Industrial Strategy. We intend for this to forge the necessary collaboration and to work closely with Government on creating channels for investment and alleviating current pressures on supply of critical minerals and materials to the UK energy sector.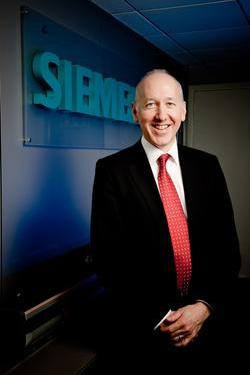 Steve Scrimshaw is VP at Siemens Energy UK & Ireland. He's a member of the UK Government's Hydrogen Advisory Council and also sits on the Green Jobs Delivery Group.
"As a new Prime Minister takes up office in No.10, it is vital we talk now about how the supply chain can support the net zero
challenge. Climate change should no longer be a political debate, it is happening, and we must take action. It is clear the energy industry is in crisis and we see challenges across the energy trilemma. Affordability is now hitting the pockets of consumers, reliability is no longer a given across Europe with geo-political turmoil and from a sustainability perspective, we must decarbonise. We urgently need to pick up the pace to meet ambitious targets. That means increased collaboration at pace; it needs to be a national endeavour. A net zero power system will not only help give Britain energy security, it will also reduce prices and help mitigate climate change.
"As the world's energy systems are changing, Siemens Energy is helping customers navigate the energy transition. We provide products, solutions, and services across the full energy value chain; including power generation, transmission and industrial applications, so understand the challenges faced across the industry. This report highlights the investment and support needed across industry and government to really deliver net-zero."
Alistair Phillips-Davies, Chief Executive of SSE, said:
"We can solve many of the issues in the current energy system by accelerating development of cheaper, cleaner and more secure homegrown energy. Here in the UK, we have the people, the technology and the financial strength to ensure we fully benefit from our massive renewable resources. But to fully unlock our potential this report shows we need to go further and faster in building more offshore wind, upgrading electricity networks to meet increased demand, and developing technologies like carbon capture and lowcarbon hydrogen. This will take partnership across industry and government, and at SSE we are playing our part with a Great British investment programme that could see us investing £24bn by the end of this decade."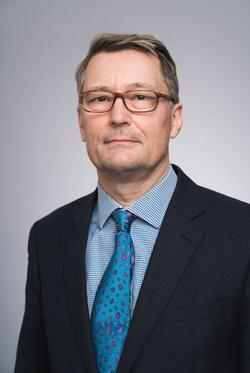 BEAMA's Chief Executive Howard Porter said:
'The level of scale up required across the energy supply chain to meet Net Zero is unprecedented. Our members state this is achievable but not under the current market conditions.
There are huge opportunities to be made if the UK can create clear pipelines for investment in the supply chain, attracting significant levels of inward investment and job creation. This is proven by the work of BEAMA and Siemens Energy today. The new leadership needs to move us away from just target setting and set out clear regulatory and policy frameworks for investment, at scale. In doing so we can ensure resilient supply chains, alleviating current pressures as part of an already mounting energy crisis, create jobs and new clean tech industries here in the UK.
Our work reveals the criticality of investment decisions over the next 5-10 years if we are to limit the overall cost of Net Zero. Manufacturers are making investment decisions and deciding where to build manufacturing capacity today. We are competing with many other countries who already have more attractive investment opportunities. This is why BEAMA are launching the UK Electricity Products Supply Chain Council tomorrow to help realise some of the opportunities, create collaboration and alleviate the current pressures on the supply chain.'