Members are encouraged to nominate young professionals up to 30 years old in your company for the BEAMA 2022 Young Professional of the Year award.
The objective of the award is to recognise the achievements and work of young professionals working within our industry, and those individuals who may have excelled in the area of: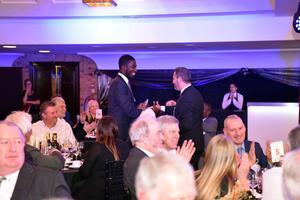 Research & development
Process engineering
Marketing campaigns
Customer service
Team work/ team building
BEAMA's judges will be particularly looking for evidence of innovation in technology development or application, business efficiency improvement, strategic approach and/or increases in sales or profitability.
If you have an individual within your team who you feel should be put forward for this award and recognised for their achievements please send your nominations to laurence.glaze@beama.org.uk
Nomination deadline – 28th September
Nominations should be submitted by the 28th September 2022 and be no more than 1,000 words in length (minimum 500 words). Submissions should include objective data or information.
A 3-person shortlist will be selected by 5th October and nominees will need to be available to attend the BEAMA Annual Lunch on the 20th October 2022 in London.
Candidate criteria:
Up to 30 years old
Member employee for at least 1 year
UK based employee